Want to get away from the hustle and bustle of city life?
How about taking a stroll through an array of secluded gardens and flowery meadows?
Maybe you would prefer to take a walk-through time and explore and learn the history of
some of Dorset's most famous castles and hidden gems. If that isn't your cup of tea, how
about a walk along the many ancient coastlines, blue flag beaches or a visit to a secluded
island. With all this wonderful weather we have been having, all are perfect opportunities
to get your fix of fresh air and to enjoy the great outdoors:-

An Italian palace in the heart of the Dorset Countryside home
to one of Dorset's most powerful families, the Bankes.
Bask in the beauty of one of the largest private collection of
paintings in Britain or discover the treasures of Egypt roaming one of the largest displays of
Egyptian relics in the UK. Look up at beautifully restored ceiling fresco, see one of the last
surviving 'tent rooms' or spot the keys to Corfe Castle over the mantelpiece and read up on the
History of the Bankes family over the last 400 years.
Set on 8,500 acres of estate there is loads to explore outside
as well. From Iron Age forts, to colourful heathland, water meadows and even a Roman road.
Take a summer picnic and sprawl across the south lawn or let the children run wild in the
nearby play areas. Have a wander around the Japanese Garden, complete with authentic tea house
or take a sheltered walk through the surrounding woodland. You can even take home some
inspirational tips on how to maintain the perfect vegetable garden!
A  royal palace and fortress shaped by warfare with 1,000 of years
history to discover from the lives of all who have lived, worked and fought in the castle to
tales of treachery and treason. With many nooks and crannies to explore and a vast amount of
fallen walls and secret places, these castle ruins are captivating for all ages. Admire
breath-taking views of the Purbeck hills and meet many wildlife that have set up home there.
Visit the Model village, step back in time and compare the
castle as it was almost 300 years ago to the ruins that stand before us today.
There is also an array of walks to choose from and regular
activities to join in on or watch such as rein actions of Corfe Castle history , open air
theatre productions, cooking classes etc.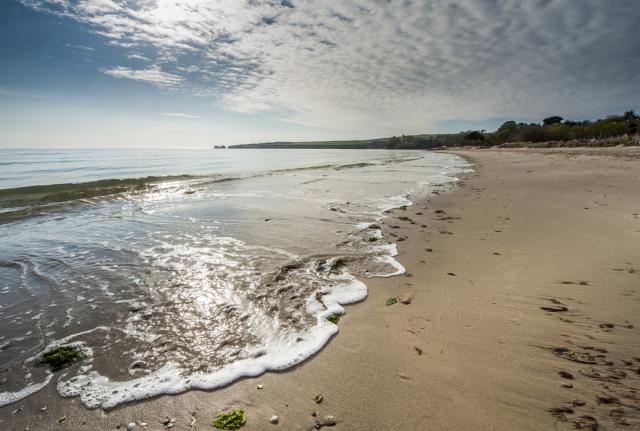 Courtesy of: https://www.visit-dorset.com/listing/studland-bay/12721301/
A 4 mile stretch of golden sandy beach with views of both Old
Harry Rocks and the Isle of Wight. The perfect location for sandcastle making, water sport
trying and long walks in the dunes or through the designated countryside trails. Studland is home
to an abundance of wildlife from dragonflies and damselflies to sea birds and deer along with a
range of different wild flowers and woodland to explore. For some of the best views of the
heathlands, head to Agglestone, a 400-tonne rock sitting alone on a conical hill. Perfect for
a breath of fresh air.
From the moment you step ashore, Brownsea can feel like a whole other
world with an array of woodland, heathland and a lagoon to explore. With a remarkably varied history,
there is a lot to learn about the islands past residents. From being a hideout for pirates or a
second world war refuge to  being a historical landmark for the Scouting and Guiding movement,
there is a lot to know about the fascinating castaway island.
It is also a unique haven for wildlife, especially the red
squirrel, and their island trails provide a refreshing walk through many habitats home to
all kinds of creatures.
With regular events and activities for both adults and kids
and a visitor centre providing maps and guidebooks to help with your day, Brownsea island
has something for everyone.

Acknowledged as one of the finest privately-owned gardens in England,
Compton Acres is well known for its 10 acres of horticultural and ornamental gardens. Each
garden is set to a different theme from Italian to Japanese, Wooded Valley to Rock & Water,
each with their own unique displays of colour, plants, statues, waterfalls & fountains,
trees and shrubs. It's a great place for a peaceful and relaxing walk, both long and short,
filled with breath taking views and an oasis of natural beauty. There is even a café to stop and
grab a coffee and a bite to eat overlooking the gardens and Poole harbour and their plant centre
allows for you to take some of what is the beauty of Compton Acres home with you.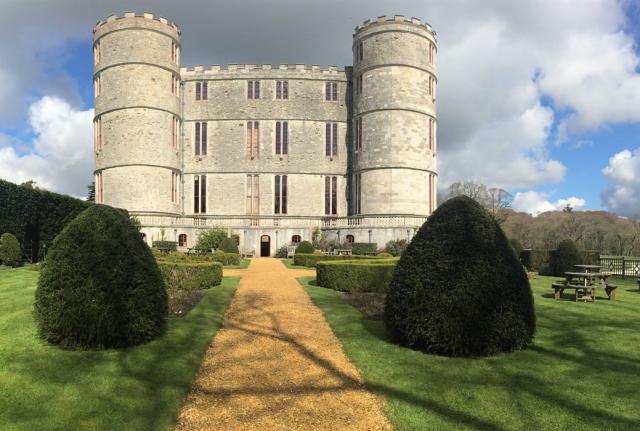 Courtesy of: https://www.visit-dorset.com/listing/lulworth-castle-%26-park/15549301/
The most beautiful castle in the South, steeped in history. Follow in
the footsteps of kings and queens as you take a walk around the Castle grounds, stand at the top of
the tower admiring the views or explore the rooms and background of the castle itself. With extensive
parkland, woodland walks, a children's play area, animal farm and an array of garden games to keep you
busy, Its great for a family day out. Why not bring a picnic or come for a walk with the dog? You
could even visit the castle tearooms and feast on a selection of homemade cakes or enjoy a cream tea.
An award-winning park and Poole's main attraction whatever the
season. Its ideal for a leisurely stroll or cycle ride with many mapped out routes through woodland
and countryside you can follow. You could even take a Segway tour as a more exciting way of getting
around. There's an abundance of wildlife, gardens and plants to explore and a woodland play trail
for the kids. There's an art gallery above the tea rooms displaying the works of many local
professional artists and knowledgeable guided tours of the ground floor rooms of Upton House
are available.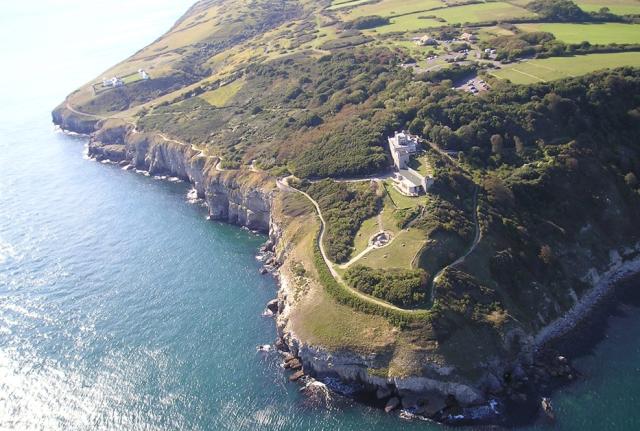 Courtesy of: https://www.visit-dorset.com/listing/durlston-country-park-national-nature-reserve/14020301/
A mile south of Swanage lies Durlston Country Park, 320 acres of
countryside filled with a diverse selection of wildlife and an array of habitats in which they
breed from sea-cliffs to meadows. Bask in the stunning views, follow the walking trails, look at the
historic Great Globe or explore the renovated Durlston Castle. You can even hire a family explorer
backpack for the kids filled with an array of fun activities. Visit the art gallery with regularly
changing art and exhibitions or grab a hot beverage and a quick lunch from the castles café.
Courtesy of: https://bluepooltearooms.co.uk/
If your looking for a place of peace and tranquility, then the Blue Pool
is the place for you. Surrounded by 20 acres of woods and heathland with multiple sandy paths leading
down to the waters edge, the pool itself constantly varies in colour going from green to turquoise.
This makes for some gorgeous pictures. Visitors may even catch a glimpse of some of the landscapes
wildlife including deer, rabbits, badgers, foxes and dragonflies and could even be luck enough to spot
a Dartford Warbler or Green Sand Lizard. There is an array of play areas dotted around for the children
to explore and Magic Fairy Doors and Model Squirrels in trees for the kids to find. All the family
would be entertained.
Courtesy of: https://www.dorsetguide.com/kingston-maurward-house/
The contemporary parkland and pleasure gardens were laid out in the
style popularised by Capability Brown (the UK's most celebrated landscape designer). Simplicity was
the hallmark of the gardens which consisted of rolling turf, carefully placed groups of trees, a lake
and a lakeside temple.
The gardens seen today have survived several periods. Created between
1915 and 1922, the 35-acre formal gardens were set within the existing framework of the 18th
century parklands. More recently, the gardens have been sympathetically restored using photographs from
the 1930's retaining the best features of the old and adding new ones. They consist of a cornucopia of
small gardens set on an axes, each with their own themes, character, trails, walks and walled gardens.
The animal park is a hit with the kids and home to a interesting selection
of animals including goats, alpacas, miniature Shetland ponies, sheep and more.