With its perfect mix of history, countryside and coastline there are miles of scenery
to explore and activities to do appealing to holiday makers with a variety of interests.
A lover of long walks and orienteering expeditions?
Why not walk the Jurassic Coast and witness the array of wildlife, dramatic cliff-tops and stunning landscape for yourself. We've put together a few local walks for you to take advantage of. Check them out here or download the PDF version.
Want to get away to a seaside haven?
Dorset provides an array of blue-flagged beaches –  ideal for relaxing in the sunshine,
taking up your preferred water sport or simply building a sandcastle with the ones you love.
If you're looking for a more relaxed escape away, why not head inland
and discover Dorset's wealth of historic castles, fantastic houses and impeccably kept gardens.
Take a stroll through beautifully quaint villages and seaside towns offering an array of eateries for you to try the fresh local produce in the presence of incredible views.
With something for everyone, we have put together a list of the MUST DO's in Dorset
to keep you entertained while your away in this beautiful location.
Poole Harbour, Brownsea Island & Sandbanks


Why not take a trip to Poole Quay and Old Town,
both steeped in history and offering attractions to suit all interests.
Poole Quay is the gateway to the stunning harbour and islands making it the best place to take breakfast, lunch or dinner whilst watching ships, fishing boats or luxury Sunseeker yachts as they enter and leave the bay.
Also a short walk from Poole Quay is Poole Park and The Ark,
offering a wide variety of activities from water sports on the lake to crazy golf,
ice skating and 3 levels of soft play with slides, tunnels and interactive zones.
From Poole Quay, voyage across the water with City Cruises,
taking in Europe's largest natural harbour dotted with tiny islands.
Stop off at the National Trust's Brownsea Island, home of the scouting movement.
This wildlife haven, is free of traffic and easily walk-able – spot red squirrels and migrating birds or take a picnic and find your own beach cove for a quiet afternoon away.
If a relaxing boat trip isn't your cup of tea why not take to the shallow waters of Poole Harbour & Sandbanks and try out one of over 25 water based
activities they have to offer at The Watersports Academy. Whether its windsurfing, sailing, paddle boarding or fishing for your own dinner on a chartered boat trip, you're sure to have fun.
Sandbanks, known as one of the most expensive places in the world to live, also offers fantastic, wide sandy beaches and lots of sophisticated cafes and eateries to stop off and take in the gorgeous views.
Just a short drive from Sandbanks is Compton Acres,
one of the finest privately-owned and important ornamental gardens in England.
Explore over ten acres of stunning individual gardens displaying exquisite plants from all over the world, browse the treasures in the Gifted Moment store offering excellent shopping opportunities of
Dorset-made goods or attend one of the many events held all year round
from Sculpture Trails, Wine Tasting and more.
Studland & Swanage

Take the old-fashioned chain ferry across the mouth of Poole Harbour from Sandbanks
(either on foot, by car or by bus) and enjoy Studland Bay.
Famous for its sand dunes, heathland and nature reserve, it makes a wonderful day out.
Walk through paths of wild garlic to the iconic Old Harry Rocks enjoying fabulous coastal views, peering down at smugglers' coves and looking back at the Bournemouth Coast.
Follow the roads from Studland in to the seaside town of Swanage,
situated at the eastern end of the Jurassic Coast, a World Heritage Site. Swanage is a traditional seaside resort with a long promenade and plenty of interesting shops. Try travelling back in time on the steam railway, take a stroll along Swanage Pier while taking in its Victorian heritage or visit the Durlston Country Park
nature reserve soaking up its stunning views and an array of wildlife while setting out on one of its many marked trails and coastal walks.
Corfe Castle


This pretty old village, with a National Trust shop, lies at the foot of dramatic castle ruins.
Originally built by William the Conqueror on a natural hill, Corfe Castle's purpose was to guard the principal route through the Purbeck Hills, where Purbeck marble was once quarried. With fallen walls and secret places, there are tales of treachery and treason around every corner for families to discover.
As well as a castle visit, Corfe is also home to a unique range of independent shops,
the Corfe Castle Town trust museum and separate information centre, the Purbeck mine museum, the model village and it is the connecting town for the Swanage Steam railway.
Jurassic Coast


This World Heritage Coastline spans 95 miles and is a "must see" when in Dorset.
Visit Lulworth Cove, Kimmeridge, Ringstead Bay, Durdle Door, or Worbarrow Bay with its deserted village of Tyneham.
Explore rock pools, hunt for fossils, enjoy the walking paths or just sit back and experience some of the country's most stunning scenery, from sweeping beaches, dramatic cliffs, blustery headlands and sheltered coves.
It's a geologists dream and a photographer's haven.
Fancy a long walk? Try tackling a section of the beautiful Dorset Coastal Path
(you'll need six days to walk its entirety – it's 86 miles from Poole Harbour in the east to Lyme Regis in the west!)
Along the way, you'll uncover many fascinating stories: the 'walk through time' – an exceptional record of the Jurassic and Cretaceous periods of the Earth's history; stories of farming, fishing, quarrying, smuggling, of war and fortification; and spot some of Dorset's wonderful wildlife along the way.
Wimborne


Wimborne Minster and the surrounding area offer fun for all ages,
from high adrenaline activities to more gentle pursuits, from nature based attractions to unique heritage sites.
Visit Moors Valley and follow their outdoor play trails, hire a bike and test yourself
on their varying ability cycle paths or take a trip on the narrow gauge steam railway.
Why not live life adventurously and explore the park from a monkey's perspective!
Go Ape are an outdoor activities company offering tree top walks, forest Segway tours,
tree top junior adventures and zip wires to all ages.
Other activities in the area include Honeybrook Farm,
Dorset Heavy Horse Farm Park & Rescue Centre and Green Cottage Riding Centre.
Explore the extensive grounds of Kingston Lacy House & Gardens:
Owned by the National Trust, this 17th Century mansion contains an outstanding collection of paintings and other works of art. The house and gardens are set in a wooded park with attractive walks, covering over 43 acres and feature restored Japanese Gardens, a Victorian Fernery and Formal Gardens.
Located on the Kingston Lacy estate is the Badbury Ring's (an Iron Age hill fort),
so you can go and fly your kite from the highest height.
Take a trip to Knoll Gardens and witness the breeze blow through the stunning
ornamental grasses which the four acre of gardens are famous for and learn how to bring the wow factor to your own garden.
Located in Wimborne town centre is the Priest's House Museum & Garden,
delve in to the town's archaeology and discover hidden gems that have been found in the area. Enjoy the town and its more recent history from a different perspective at the Wimborne Model Village or imagine the roar of water and the grind of mill stone at the White Mill.
Hengistbury Head and Christchurch


Hengistbury Head is a dramatic headland to the south of Christchurch Harbour.
It is an outstanding site for wildlife and archaeology and offers beautiful beaches and views across the New Forest, Isle of Wight and Purbecks. Access is easy for all ages and abilities.
There is a Land Train (great fun for both young and old!) linking to Mudeford with its colourful beach huts and beach café, ferries to Christchurch, as well as a summer bus service to Bournemouth.
A perfect day out – you are in the countryside but still close to the town!
With two rivers to walk or boat down, two historic quays to discover and
two historic castles to explore, Christchurch is an ideal holiday playground.
The historic Priory Church and Castle ruins help give an old world charm to the bustling town centre with its range of independent shops, high street stores and regular markets. Visit the clifftop grounds and delight in the buildings and interiors of Highcliffe Castle or use your imagination to bring back to life Christchurch Castle from its ruins. You can also take in the collections and exhibitions of this historical town at the Red House Museum and Garden.
The New Forest


Right on Christchurch's door step is the New Forest, a great place for the whole family
to get out and get some fresh air. Take a scenic drive through the New Forest to Exbury Gardens & Steam Railway.  Covering over 200 acres, the gardens hold the famous Rothschild collection of azaleas, camellias & rhododendrons.
To make the most of the day, visit Buckler's Hard, a picturesque 18th century traffic-free village on the banks of the Beaulieu River. Buckler's Hard is a little over two miles from its sister attraction of Beaulieu, another pretty village where visitors can tour the National Motor Museum as well as Palace House and Beaulieu Abbey.
Head in to Burley, hire a bike and tackle the different cycle paths available to follow, stopping in the suggested pubs on the way. A great place to relax and enjoy a picnic in the sunshine or take the dogs for a walk.
Dorset Villages


There are so many picturesque Dorset villages from Milton Abbas,
with its row of thatched houses, Beaminster with its fine medieval church with a 16th century tower to the pretty village of Cerne Abbas with its famous giant on the hill.
The quaint village of Moreton is famous as the final resting place of "Lawrence of Arabia", and has an 18th Century church with stunning stained engraved glass windows. The result, especially on a sunny day, is a spectacle worth seeing.
In the village of Higher Bockhampton you can visit Thomas Hardy's cottage,
owned by the National Trust, and walk in Hardy's footsteps on some lovely trails surrounding the cottage.
Visit the small market town of Shaftesbury, the home of gold hill, made famous by the Hovis advert.
Athlehampton House & Gardens is a quintessential manor house with a labyrinth of gardens each with their own theme. Water forms the recurring feature with fountains, pools and the River Piddle on its doorstep.
Use The Rivera as a base while you Discover Dorset!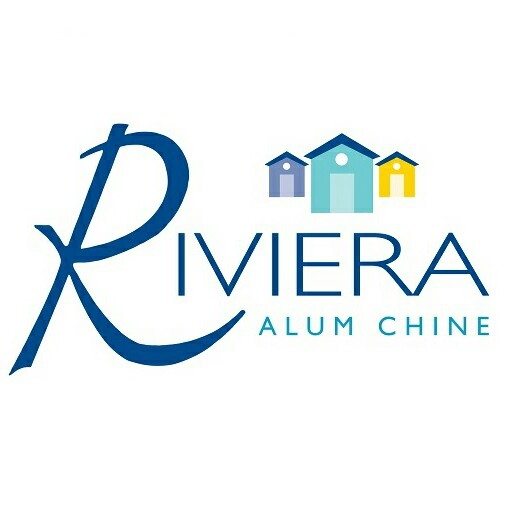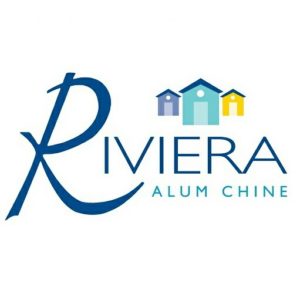 We are very fortunate to be within easy striking distance of a marvellous selection
of beautiful and fascinating Dorset destinations. Whatever your interests, we guarantee you will enjoy yourself
to the full with a wide range of places and attractions available, and their all at our door step!
Stay with us on our Discover Dorset package and enjoy Dorset cream tea on arrival,
a full English breakfast each morning and dinner every evening using some of the finest Dorset produce.
We will even provide you with a suggested itinerary of where to go, what to see and what to do!
Just £69pppn
Stay 4 nights or more and we may even upgrade you to a sea facing room with
private balcony if available.
Booking is simple- Just click here and select your dates!