From Austen to Wodehouse, Blyton to Hardy, Dorset's stunning countryside has
inspired some of Britain's most prominent literary names with its scenic, almost
ineffable landscapes igniting the imagination which has affected these authors
in various ways. Take a stroll with us (in no particular order) as we lead you through
a literature lover's guide to discovering these authors' works and all the pleasures
Dorset has.
Jane Austen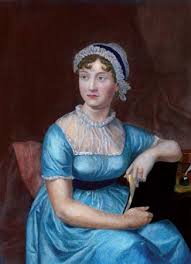 Persuasion:  This historic title takes place around the Lyme Regis area which
many call "Pearl of Dorset" but more commonly known as Jurassic Coast which
is also a world heritage site and the title itself is Austen's final novel which was
published shortly after her death in 1817. Austen visited Lyme Regis in 1803 and
1804, having stayed for weeks throughout that time which were later the setting
for the book. The popularity of this title led to an overflow of fans to the town in
which many of the events take place. Why not immerse yourself in the footsteps
of Austen and take a walk on the Cobb, have a weekend trip or drive along the Coast
where you can still find pre-historic fossils along the way to experience what she did
which left such a lasting impression that it was captured so eloquently within her
final novel.
Thomas Hardy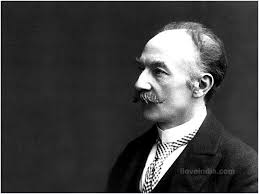 Tess of the D'Urbervilles:  Initially this appeared as a censored and serialised version
which was published by the British illustrated newspaper (The Graphic) in 1891;
and later in book form which spanned three volumes. For many, this novel
represented Hardy's literary/fictional masterpiece which challenged the sexual
morals of the Victorian era. All of Hardy's novels are inspired by the South and
South West areas of England which he named Wessex, after the medieval
Anglo-Saxon kingdom that existed in this area of England prior to the unification
of Athelstan. The Vale of Blackmore, is also the main setting for Tess  and is a
short stones' throw away from Stonehenge. Tess herself is seen as a representation
of nature and her affiliation with animals throughout the novel which impressed
and fascinated the reader of the "idea" or representation of the South and how
it inspired the events that took place. Like many before and after Hardy, the
beauty of the South is ideally conveyed and reinforces the plots of the novels.
www.dolesashfarm.co.uk offers self catering accommodation in the heart of
Dorset and features as Flintcomb Ash in Tess of the D'urbervilles.
Enid Blyton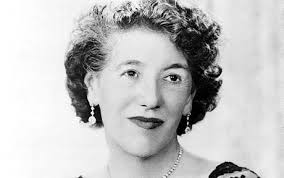 Famous Five:  "The Famous Five" is a series of children's novels written by author
Enid Blyton who went by the name of Mary Pollock within some of her published
works. The novels feature the adventures of a group of young children and their
dog and typically find themselves stumbling upon an adventure which usually
involves criminals and treasure. Oftentimes, these excursions they find themselves
in are close to Georgina/George's family home which is based in Dorset. Regardless
of the book, many times the settings themselves take place in rural areas which
were directly inspired by the area of Dorset. Though there was only originally going
to be six/eight within the series, the popularity and sales of the books grew
tremendously to the point that in the end, twenty-one "Famous Five" novels were
written as well as several television and film adaptations based on the novels. Enid
Blyton is considered to be one of the world's best selling authors since the 1930s
having sold in excess of 600 million copies. This series of books itself will capture
the imagination in what it was like as a child to discover idealistic, remote locations
such as these which made reading these books engaging, leaving the reader to
reminisce on the days we all had a group of friends with a dog having your own
adventures. For those wishing to really re-live the days of childhood, why not follow
in the footsteps of the famous five by visiting the iconic locations written within the
book such as Kirrin Castle, Corfe Castle, idealistic seaside town of Swanage, then
onto Brownsea Island, in Poole harbour which is accessible by ferry and then end
the day with an excursion onto Bournemouth located five miles from Poole harbour.
PG Wodehouse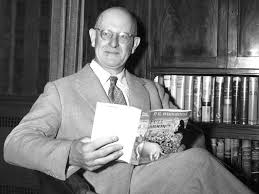 Love among the chickens:  Is a novel by Wodehouse and was first published in June
of 1906 and is the only novel to feature the recurring character of Stanley
Featherstonehaugh Ukridge who otherwise is confined to short stories. The plot
focuses on Jeremy Garnet who decides to leave London for a time to focus on his
next book, but is interrupted by the arrival of his friend Ukridge accompanied by
his wife Millie who then explains a business proposal involving producing hens'
eggs on a farm in Dorset and invite Garnet by enticing him of the idea of golf and
plenty of sea-bathing. Though somewhat bizarre, the novel effortlessly displays
the serene landscapes afforded by Dorset and transition to sandy beaches and
warm sunny days.  Wodehouse's work has gained in popularity since his death,
and many of his works have been adapted for television and film and as of 2015,
his works are sited in the Oxford English Dictionary with over 1,700 quotes. Today,
his legacy is commemorated with a memorial stone in Westminster Abbey which
is open to the public. Additionally, if it is golf that you are fancying, Dorset offers great
golf courses throughout the area such as Isle of Purbeck, Lyme Regis, Remedy Oak
and Bridport & West Dorset Golf Club.
Thomas Edward Lawrence/Lawrence of Arabia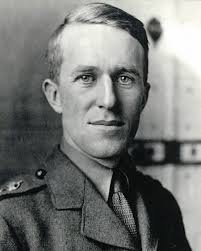 T.E. Lawrence who is globally better known as Lawrence of Arabia (autobiography
written by Jeremy Wilson about Lawrence who helped lead the Arab Revolt against
the Ottoman empire during WWI), was a British archaeologist, army officer, diplomat
and writer. Lawrence published three major texts in his lifetime. The most significant
was his account of the Arab Revolt in Seven Pillars of Wisdom. Homer's Odyssey and
The Forest Giant. Shortly after his military career ended, Lawrence settled by
Wareham, Dorset in a cottage named Clouds Hill. Shortly thereafter, he was fatally
injured in an accident on his Brough Superior (motorcycle) near his cottage and
died six days later. Today Lawrence is buried in the separate burial ground of
St. Nicholas' Church, Moreton which is nestled in between Weymouth and Corfe
Castle and a short drive away to the sandy beaches of Bournemouth. Both where
he is interred as well as his cottage are open to the public and receive numerous
visitors throughout the year to pay their respects Lawrence who himself had a
prolific life with the accomplishments he garnered throughout his lifetime.
John Fowles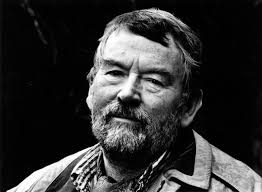 The French Lieutenant's Woman:  Set in the mid-nineteenth century, the novel's
protagonist Sarah Woodruff, lives in the coastal town of Lyme Regis as a disgraced
woman abandoned by a French ship's officer who had returned to France and married.
This novel gained notoriety due to is writing structure. Though more popular now in
film and television, the book's style of writing ends up bringing the reader into the
book as a character themselves with the possibility of the protagonist having
multiple endings. Again set in the historic Dorset area, this novel embodies the
simplicity of coastal/scenic living.
Mary Shelley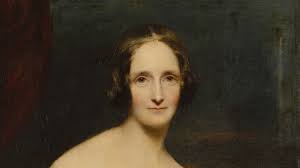 Frankenstein; or, The Modern Prometheus:  Is a novel written by English author
Mary Shelley; which ultimately is what she is most known for through the numerous
adaptations her novel brought about through print, television and cinema.
Though she is most known for Frankenstein, Shelley was an accomplished author
with various other works that are now being given acclaim for her literary style.
She also edited and promoted the works of her husband, romantic poet and
philosopher Percy Bysshe Shelley. Though not native or having lived in Dorset,
her son Sir Percy Florence Shelley, bought Boscombe Cottage, which he had
built in 1801 and intended to turn it into a home for his mother; unfortunately,
Mary died from a brain tumour in 1851 prior to the completion of the home.
Mary Shelley wanted to be buried with her parents, so her son had their coffins
exhumed and placed in a family plot at St. Peter's Church in Bournemouth. An
interesting fact about Shelley, after her husband Percy Shelley died from drowning
and his body cremated, she decided to keep his heart in a silken shroud and it
is rumoured that she carried it with her nearly everywhere for years. Today you
can visited her burial site with the cemetery being open to the public and
afterwards can cross the street to eat, drink or dance at a pub named after her or
walk a few minutes further to reach Bournemouth beach and pier.
Whether taking a drive along the Jurassic Coast or opening a hen farm business,
what these famous writers all have in common are the portrayal of one of the best
areas of the UK that anyone would be thrilled to visit whether it be to have an
adventure, road-trip or have a holiday.
Discover Dorset Experience
Discover Dorset and all its beauty.
Enjoy Dorset Cream Tea on arrival, a full English breakfast
each morning and dinner every evening using some of the finest produce.
we will even provide you with a suggested itinerary of what to see and do!
Stay 4 nights, we'll upgrade you to a sea facing room with private balcony
(subject to availability)
Just £69pppn
Available Sunday – Thursday (offer excludes August). Minimum stay of 2 nights applies.
25% deposit required upon booking
Check availability and book now!
If you would like to find out more about these authors' works', the areas of Dorset
or just take a gander at scenic postcard like shots, feel free to hit the links below.
https://www.visit-dorset.com/explore
https://www.bournemouth.co.uk/
https://www.oxforddnb.com/view/10.1093/ref:odnb/9780198614128.001.0001/odnb-9780198614128-e-25311
https://www.biography.com/writer/jane-austen
https://www.bl.uk/people/thomas-hardy
https://www.enidblytonsociety.co.uk/
http://www.bbc.co.uk/history/historic_figures/lawrence_te.shtml
https://www.britannica.com/biography/John-Fowles