Attila is the head chef at The Riviera Hotel in Alum Chine.  He has been a chef for more than 20 years but hasn't lost his passion for creating fine food.
He hasn't been with The Riviera for long but has already secured a Rosette Award for Culinary Excellence in The Cunarder & Conservatory Restaurant.
Attila focuses on fresh and seasonal food, producing delicious meals using only the best local produce. His signature dish is the Dorset Lamb Two Ways.
Attila has mighty determination for perfection but still maintains a joyful approach when creating delicious dishes.
It is a breath of fresh air to work alongside a head chef who is cheerfully willing and able to cater to all guests' needs without compromising his own impeccable standards
and always with a smile on his face.
We asked Attila for a random fact and apparently he can solve the Rubix cube in record time!
We will have to see evidence of this and we'll be sure to get it on camera!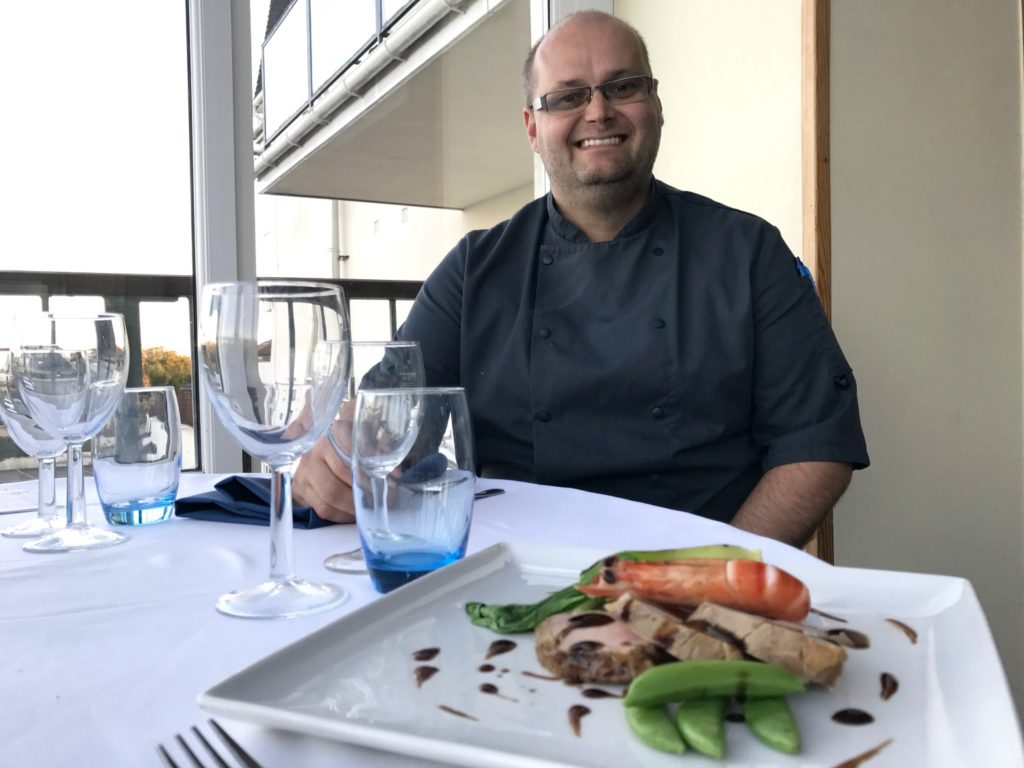 Attila has been so kind to give us a recipe this week for his dish, Pork Tenderloin with King Prawn.
Give it a go at home – see below for the recipe!
–
PORK TENDERLOIN WITH KING PRAWN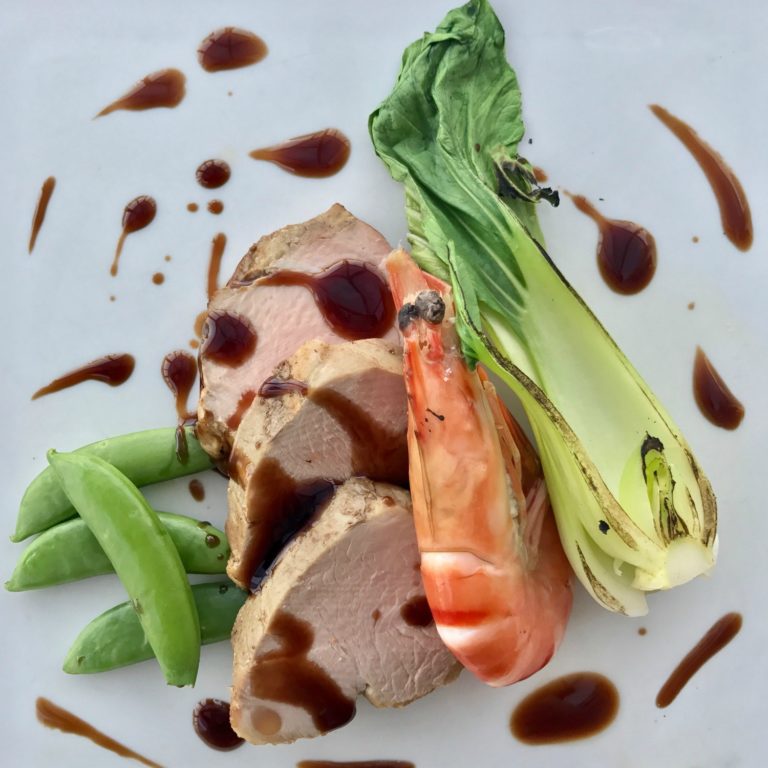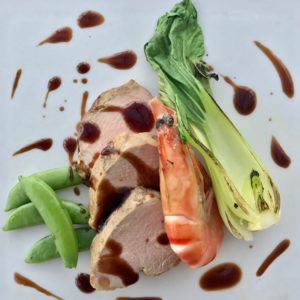 Ingredients:
Pork Tenderloins
King Prawn
Pak Choi
Sugarsnap Peas
Balsamic Vinegar
Method:
Sous vide pork for 2 hours at 56°c.
After, remove from packaging and sear it in hot pan with butter along with the king prawn.
Serve it with char grilled pak choi, sugarsnap peas and balsamic vinegar jus.
What is Sous vide?
Sous vide is a simple cooking technique in which food is cooked in precisely controlled, low-temperature water.
Because the food can never get hotter than the water, under- or overcooking is almost impossible.


Don't have a fancy machine? Sous vide this way…
Prepare a water bath in a pan and use a thermometer to check the temperature, it should remain at 56°c.
Place the pork in a ziploc bag and once the water is heated to the desired temperature,
place the bag into the water with the top open so the air can escape.
Hang the bag over the edge of the pot using a clip.
Once you put the food into the pot, you'll need to bring the water back to the desired temperature,
you can adjust the burner as necessary to maintain a steady cooking temp.
Once the temperature is back up, start your timer and cook for 2 hours.